Gift your loved ones from the comfort of your phone
The gift voucher will be delivered instantly via the SMS.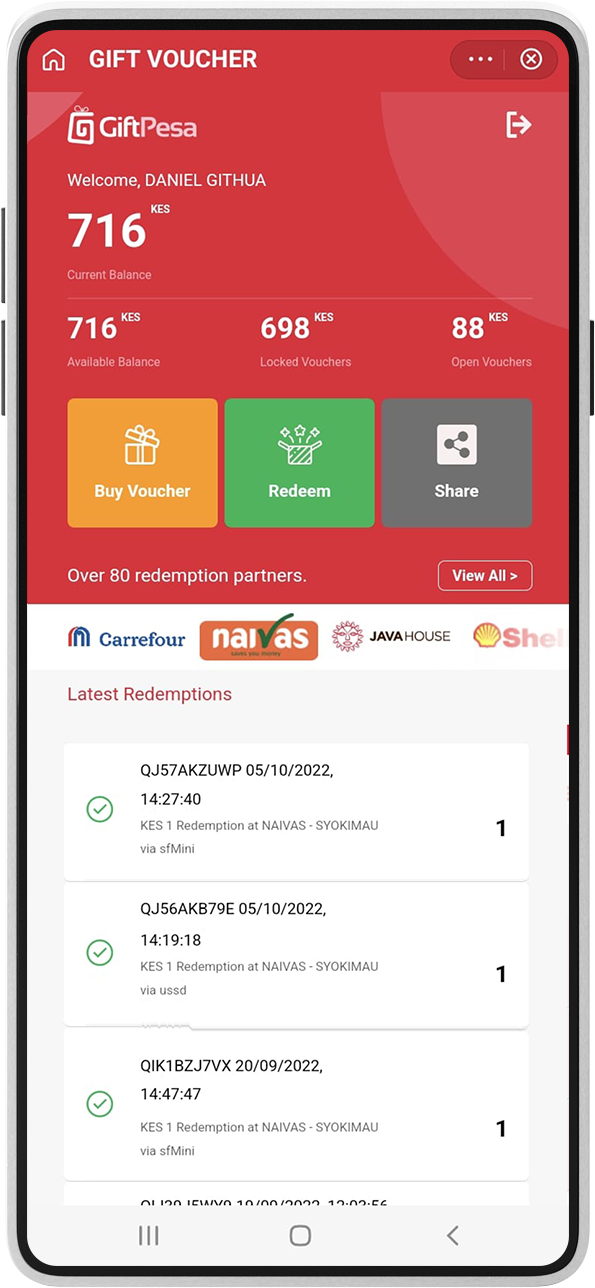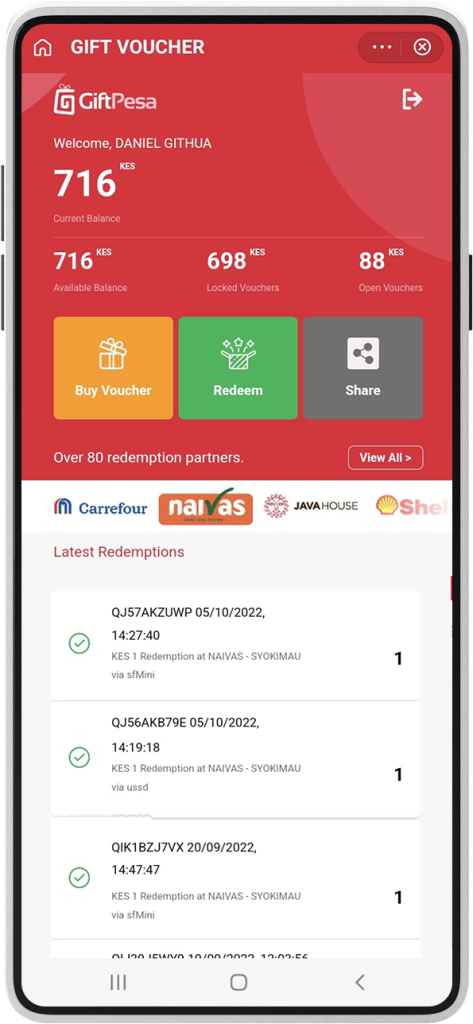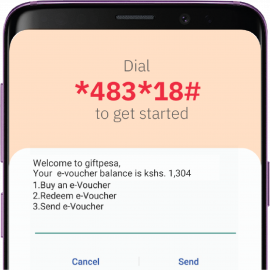 Gift your loved ones with gift vouchers redeemable in Naivas, Carrefour, Quickmart, Shell stations, Java, hotpoint etc.
Buying, sending, sharing and redeeming is as easy as 1-2-3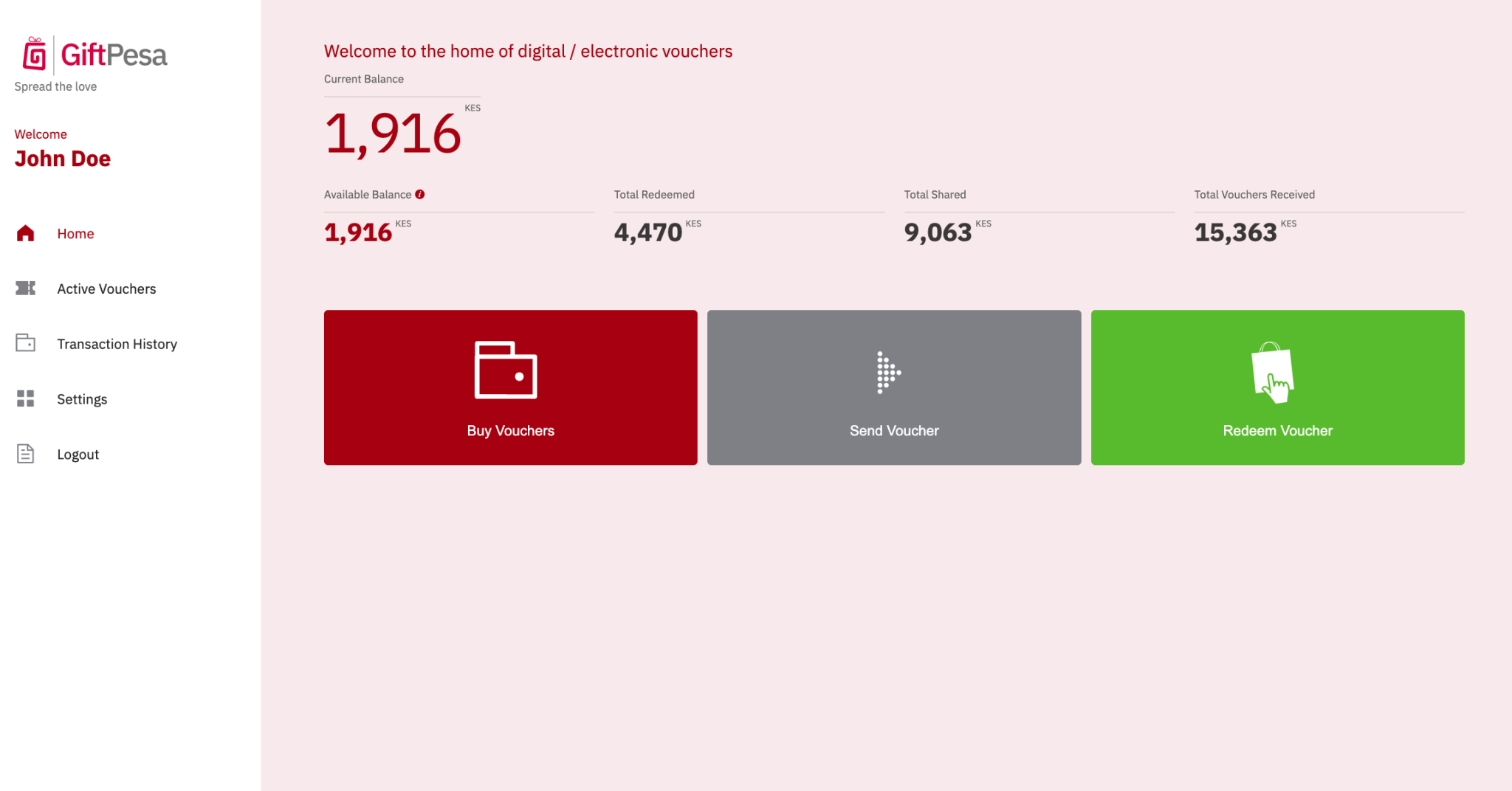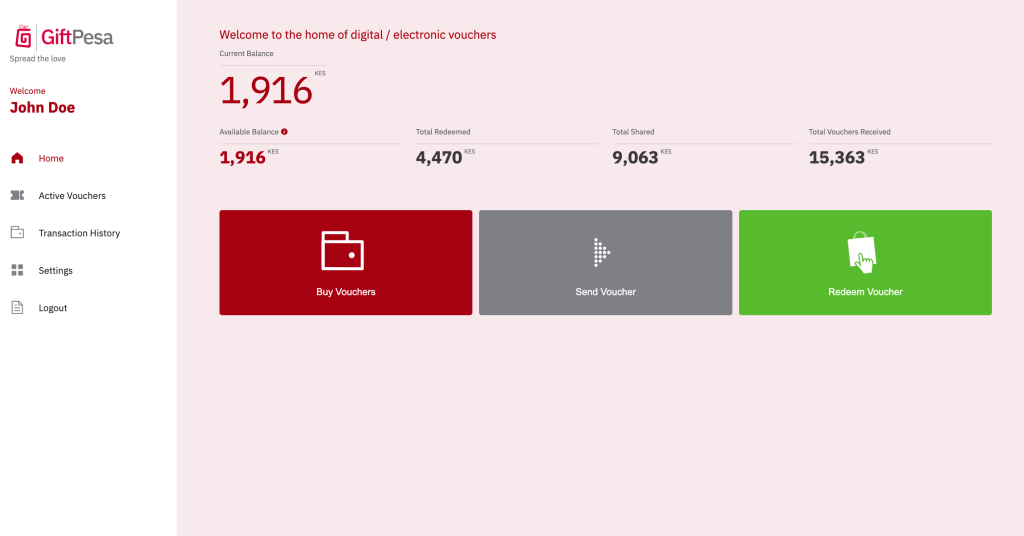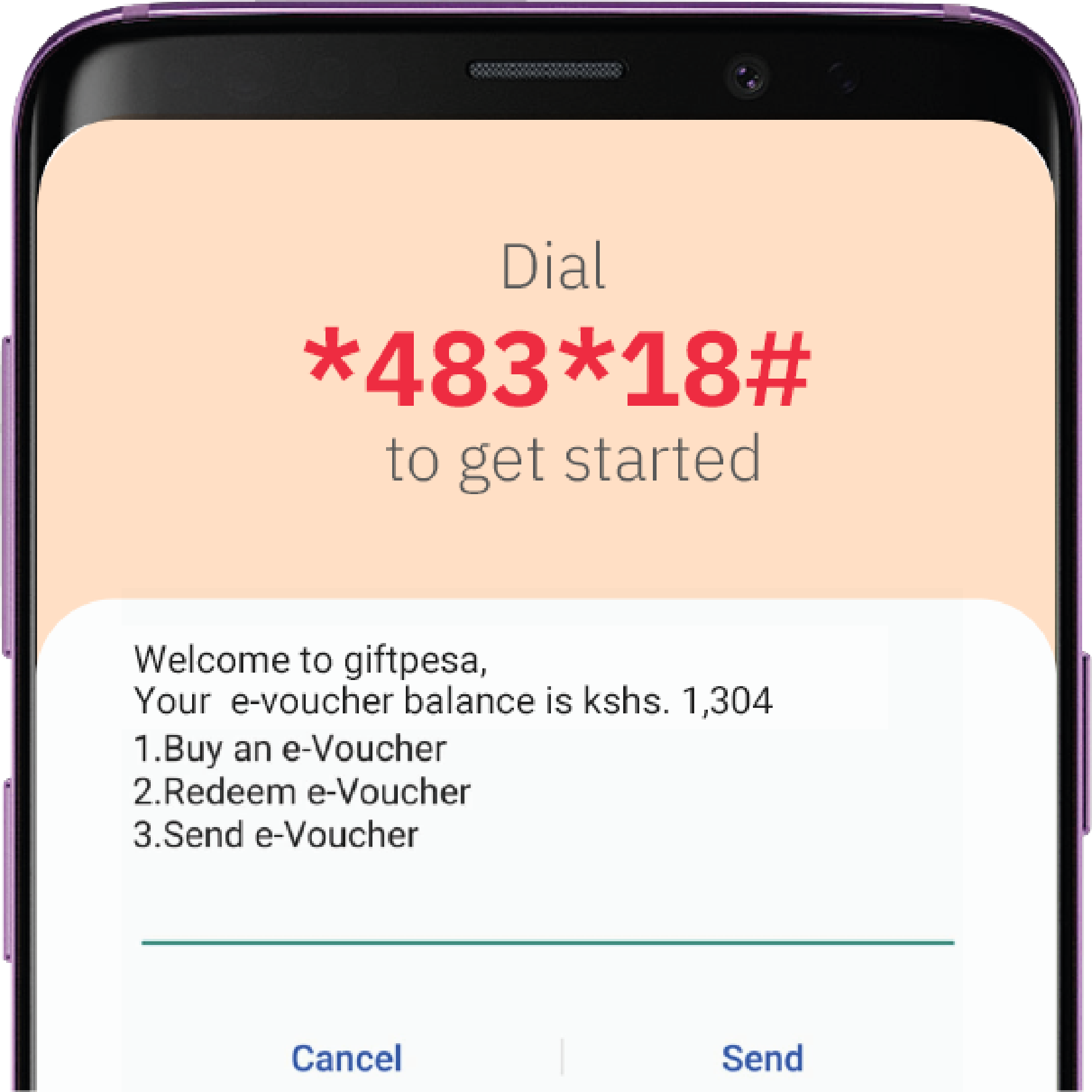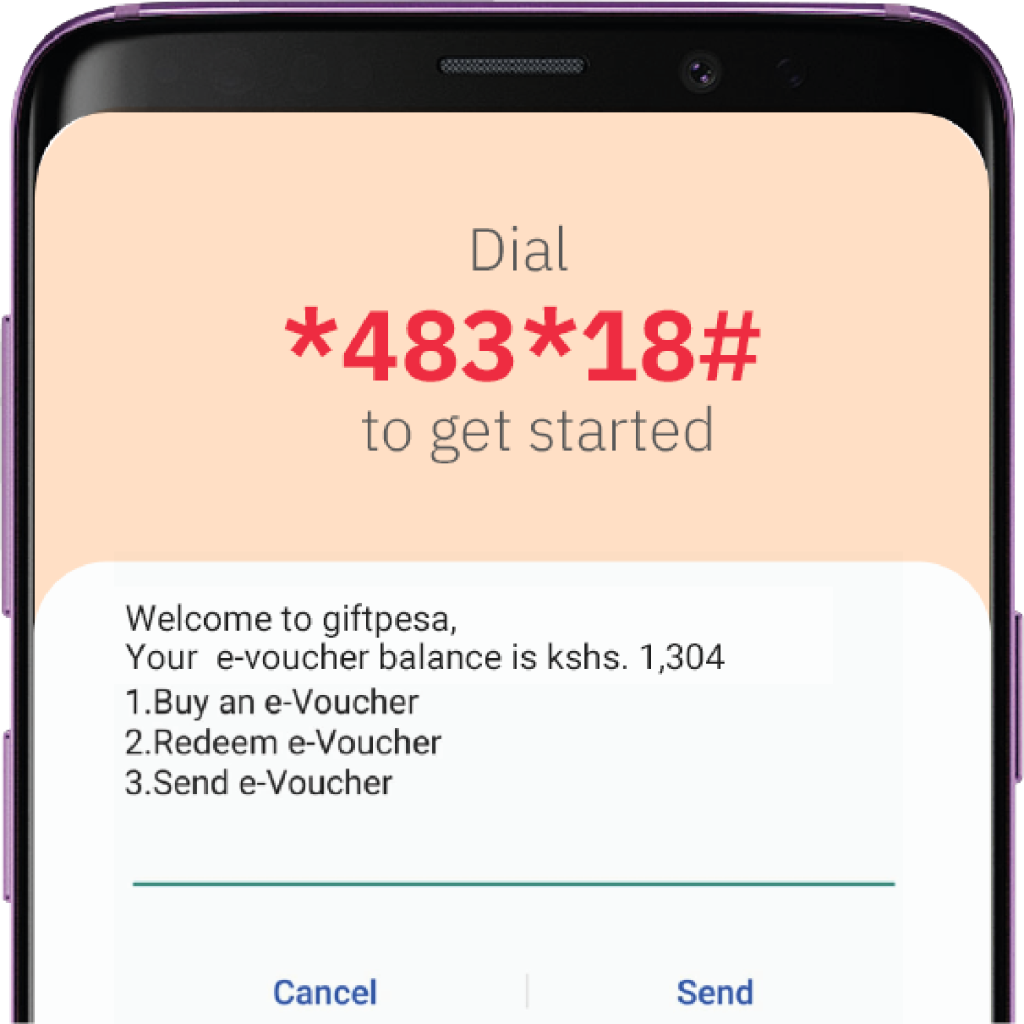 Benefits of using GiftPesa
This is how we create instant happiness when buy giftpesa e-voucher
What our customers say about GiftPesa
Its a life saver🤦🏻‍♀️ couldnt attend a wedding for one of my homies because of Covid; got them an E-vourcher and boom!!! Just like that i was part of the wedding without being physically present. Recommended it to my HR for christmas vourchers, cant wait to go shopping 😋 Racheal Wangai
Supply chain expert
The best gifting platform from experience. Redemption is seamless, and I have the freedom to spend from different redemption points.I would recommend Giftpesa any day anytime. Really enjoyed using it. As long one follows instructions it is really seamless. Nice using the service today to shop at Naivas. Really a plus that one doesn't have to use the whole amount of the voucher. This really is a game changer in my view. Asante sana. Looking forward God willing to use it again. Also the Naivas cashier was very much aware of the app and helped me navigate through. Mike gitonga
Gift recipient
It was very easy for the client to redeem their giftpesa points at our retail outlet. I would highly recommend Giftpesa. Almuri Technologies
Merchant
Receive Gifting Tips and Guides
Subscribe to the mailing list to receive updates on new arrivals, special offers and other discount information.
Giftpesa Blog
News / Blogs