Empowering Customers with Seamless Shopping Experiences and Endless Possibilities
28/7/2023 – In a groundbreaking move towards revolutionizing the shopping experience, Giftpesa proudly announces the successful launch of their digital vouchers branding pilot at the newly opened Quickmart Supermarket located along Kangundo Road, near Caltex.
This strategic partnership aims to redefine convenience and flexibility for customers, offering a seamless and efficient way to redeem digital vouchers in-store.
What Sets Giftpesa Apart?
Giftpesa, renowned for its innovation in digital vouchers, has been making waves in the market through its user-friendly platform and diverse merchant partnerships.
Unlike any other digital voucher provider, Giftpesa offers customers an extensive array of gift options from various partner brands, ensuring a wide selection of exciting products to cater to the diverse preferences of shoppers.
Unleashing the Potential of Digital Vouchers
The implementation of Giftpesa's digital voucher branding at Quickmart Supermarket marks a significant milestone in the creation of enhanced shopping experiences across the country.
Customers may now easily redeem their Giftpesa vouchers for their purchases, opening a joyful shopping spree that combines convenience and savings,thanks to the new branch's seamless branding of digital vouchers.
Empowering Quickmart Cashiers for a Hassle-free Experience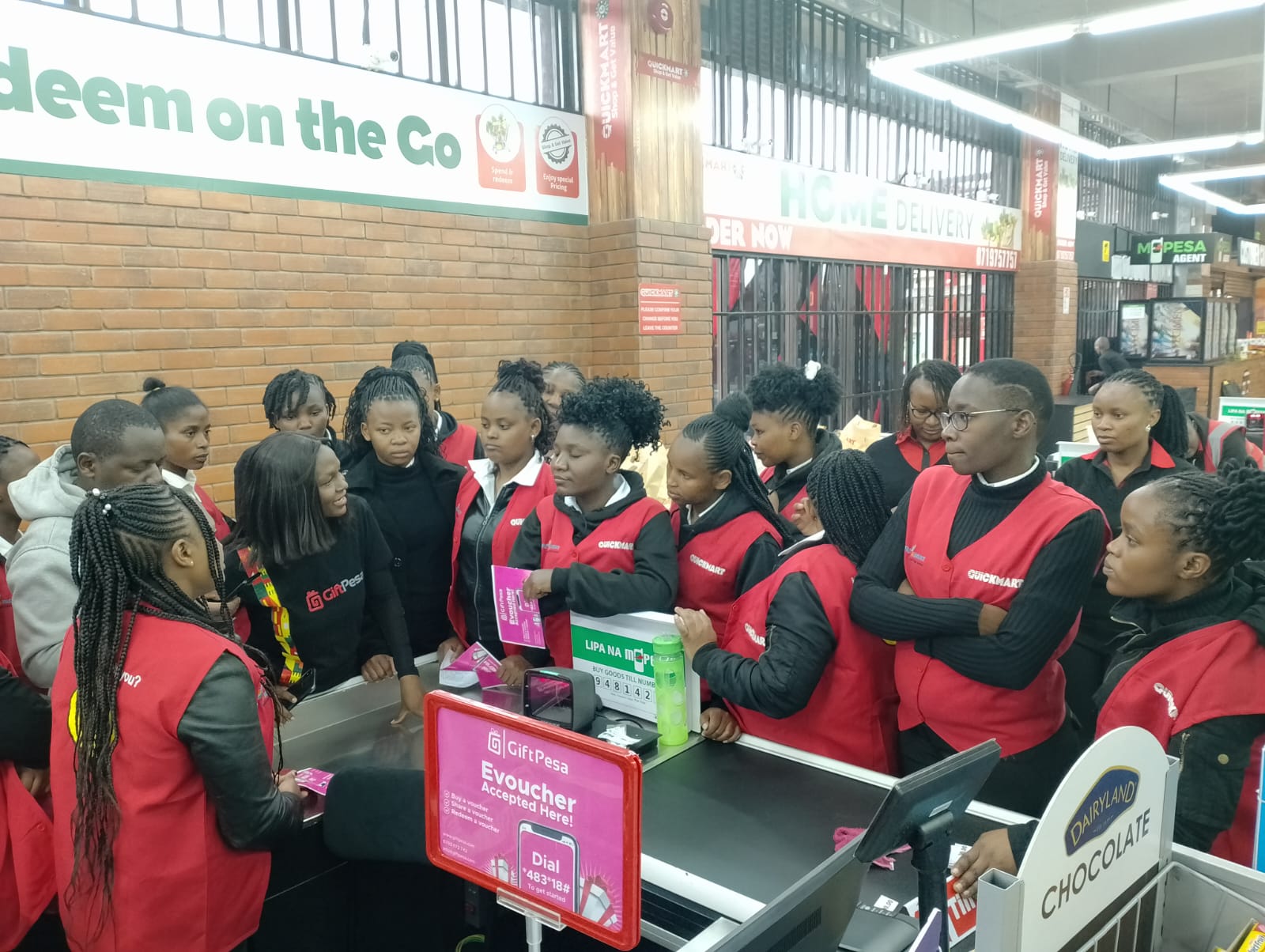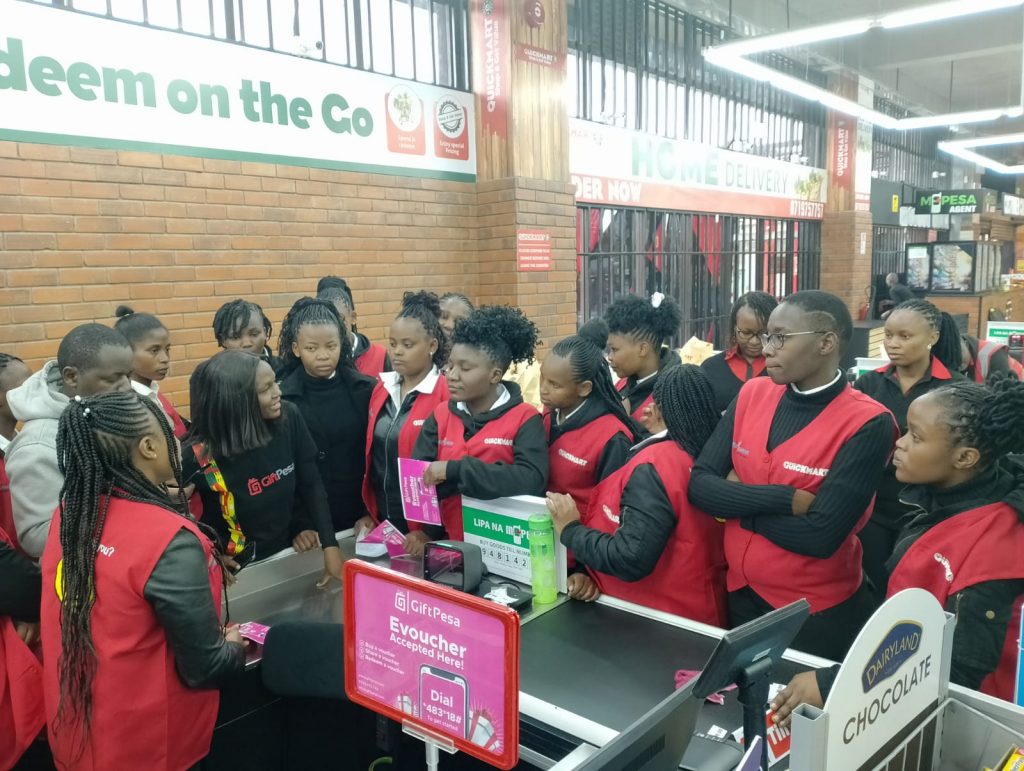 As part of the launch event, the Giftpesa team conducted comprehensive training sessions for Quickmart cashiers, empowering them to provide prompt and efficient assistance during checkout.
The result? A smooth and hassle-free voucher redemption process that delights customers at every step.
Hear What Our Representatives Say:
"Through this pilot program, we are confident that customers will find it easier to use their vouchers at the Quickmart store and experience a joyful shopping spree," shared Daniel, a representative from Giftpesa.
Experience the Impact: Testimonials and Statistics
We understand that trust is essential for our customers. That's why we're thrilled to share the overwhelmingly positive feedback from shoppers who have already experienced the Giftpesa advantage.
Jane, one of the Cashiers said, " Awesome app and convenient!!. Customers can redeem partially and receive updates of their balance."
 Pinto Ngare , one of the officials at Quickmart supermarket also said, "Giftpesa is a great initiative. The platform is simple to use, and collaborating with Quickmart has taken us one step closer to meeting the needs of our customers. "
Our platform has been proven to enhance customer satisfaction, simplifying gift-giving, and delivering a truly rewarding shopping journey.
Discover the Future of Shopping with Giftpesa
Join us in this exciting venture as we transform the shopping landscape with innovative digital vouchers and unbeatable convenience.
Giftpesa is a digital voucher industry pioneer dedicated to providing customers with seamless and rewarding shopping experiences. Thanks to an extensive range of partner brands and a user-friendly platform, Giftpesa has become the go-to destination for digital vouchers in Kenya.
About Quickmart:
Quickmart Supermarkets has a long history of focusing on customer satisfaction and value-driven offerings.
The collaboration with Giftpesa is another step forward in their mission to provide exceptional shopping experiences to customers.
Follow us on social media platforms for more updates as we continue to expand our marketplace partnership to cater to the evolving needs of our valued customers.