About our company
What is Giftpesa
Giftpesa is a gift management platform that provides freedom of choice to people and corporates in gifting. Giftpesa enable people and businesses to operate efficiently by automating the entire gifting process I.e. buying, redeeming and bulk disbursements of eVouchers to multiple recipients. We bring the much-needed transparency and efficiency that has been lacking in the gifting industry. Additionally, through redemption market place, Giftpesa has created endless shopping possibilities to the consumers hence creating a new freedom of choice experience that has never been before.
Giftpesa aims to evolve the voucher acquisition and redemption process.
At Giftpesa, we cherish love! When you gift someone, you create happiness in the mind and soul of the gift recipients. We aim to power incentive economy through a simple act of giving. Giving has never been this simple. In addition to love, we value competency and innovation. We want gifting industry to be efficient and transparent in order for consumers to experience happiness through endless freedom of choice
Create a universal gifting platform in Africa
To be the Most Trusted Universal Gifting Platform in Africa.
Our Team
Our tech savvy team is obsessed with focus and productivity
Pamela Muriuki, is a data scientist and an enthusiast tech-prenuer with a sharp focus in retail business development. She holds a first-class honor's degree in economics with mathematics from Maseno University.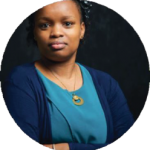 He is experienced in business information technology having held various position in the same field in local and multinational organizations including Airtel KE and Nestle. He is sharp in business operations with a strong affinity to the customer relation & experience.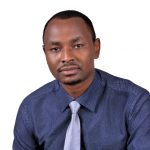 Join many businesses that choose our trusted platform to distribute and share vouchers