From time to time, it's important to show the people around us that we appreciate them with an e-voucher. Whether it's for an employee who went above and beyond or as a token of gratitude, anyone can find value in a voucher.
With digital vouchers providing more convenience and practicality, physical vouchers are becoming something of the past. E-vouchers streamlines the process of purchasing, sending, and redeeming a gift – making the gift-giving process a whole lot easier.
What's Wrong with Physical Vouchers?
Traditionally, a sender must physically purchase a voucher and then distribute it manually so that the recipient can redeem the gift in-store. This becomes even more tedious when you need to gift hundreds of vouchers. Here are just a few reasons to avoid physical vouchers:
Physical vouchers tend to be printed on small cards and papers. As such, people can lose or misplace them much easier. That's why 16% of vouchers bought are never redeemed.
From needing to physically print out a voucher to distributing it to someone, this requires more energy and time.
With physical vouchers, an unauthorized person can simply take and use it without permission.
The Solution: E-Vouchers with Giftpesa
With so many inconveniences using physical vouchers, that's where Giftpesa comes with digital gift vouchers. We've automated the entire voucher gifting process to create an easy and stress-free experience for both senders and receivers. E-vouchers provide start to finish convenience and here's how.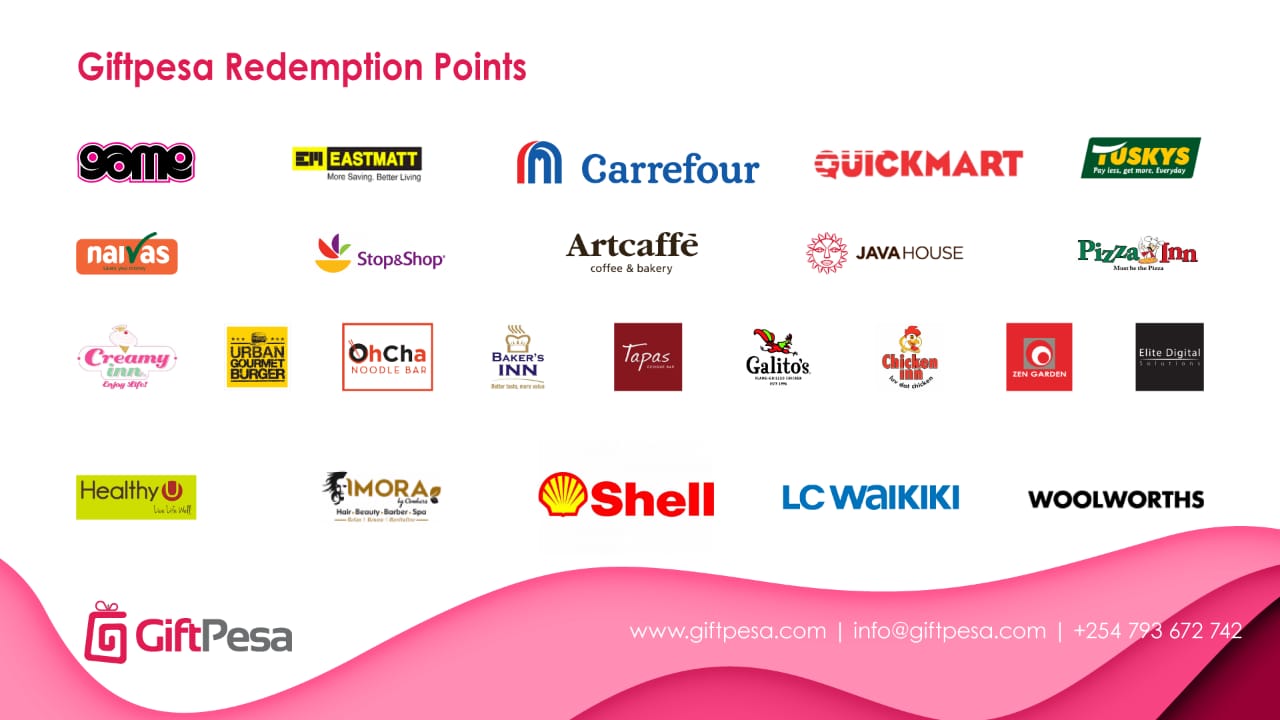 You Save Money: If a recipient of the e-voucher does not claim it within 12 months, the money is automatically sent back to your account. You can also track every voucher you send.
You Save Your Time: With e-vouchers, there's no need to visit a store or physically mail a voucher. Giftpesa allows you to purchase and send a voucher digitally to as many people as you want. Better yet, the process is simple.

Create an account on Giftpesa.
Prefund your e-wallet with the amount you want.
Upload the of recipients (Phone number, amounts).
Recipient receives a text message to claim e-voucher – and you're all set!
You Authorize the E-Voucher: When a recipient receives an e-voucher, they can only spend within selected redemption outlets. All vouchers are lockable and secured with a pin. This means that whoever you meant to send it to will only be able to redeem it for only intended purpose.
64% of paper vouchers are never redeemed completely. This is due to different and vary in taste and preferences. With Giftpesa, we have changed that. We empower the voucher recipient by enabling them to redeem partially at the time and place of their choice.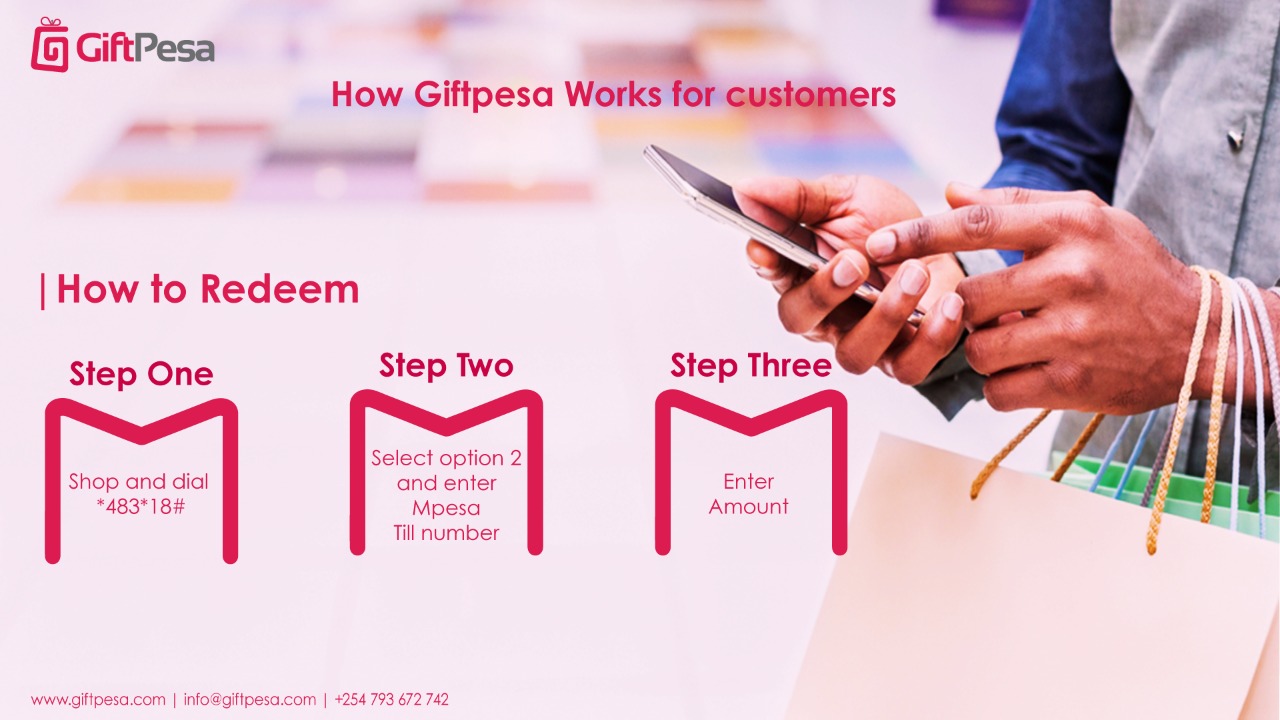 E-vouchers provide a sense of simplicity and security when gift giving. Better yet, these vouchers can be used for nearly everything – (https://giftpesa.com/6-ways-giftpesa-has-changed-the-gifting-process/) from supermarkets to petrol stations, lucky recipients of these digital vouchers can use it for any and all of their needs. So what are you waiting for? Visit https://giftpesa.com/ today and set up an account to start gifting e-vouchers as a sign of your appreciation.