The big day is here! Yes, you're probably on the lookout for the perfect wedding gifts that will set you apart from the other guests' gifts, right?. You can't just show up without anything, can you? So, how do you intend to attend that wedding?
Make an effort to be unique. Make a lasting impression with the perfect wedding gifts from Giftpesa. It's time to abandon the old method of gifting and embrace the digital one. Giftpesa has perfected this technique. Rather than giving the new couple generic gifts, why not give them perfect wedding gifts from Giftpesa? Isn't it dope?  
Get them a thoughtful gift that I am sure no one else will have thought of. An E-voucher.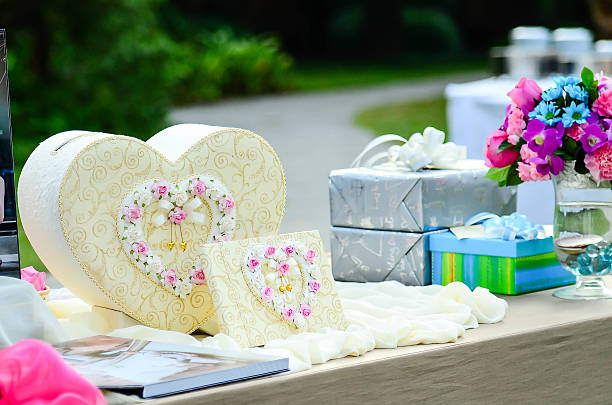 Why not give an E-voucher instead of the conventional cookware, linens, and appliances that everyone else gives? Isn't that true? Don't thank me just yet; here are perfect gifts to send to newlyweds on their wedding day.
 1. Away Travel Trip
Surprise them with a trip to a relaxing location. Just perfect wedding gifts one can ever wish for. Do you want to give a gift? Why don't you help them out by sponsoring their honeymoon? Take them on a vacation to their favorite hotel, town, or country.
Giftpesa has made things even easier for you. With the Bonfire adventure, you may take them on a relaxing holiday. What are your thoughts on this? Consider using an E-voucher to pay for their holiday.
2. E-voucher from Giftpesa
Most individuals despise receiving gifts that they already have. Unfortunately, they are unable to inform you of this. If you're giving someone a present on their wedding day, don't make them feel bad about throwing away gifts they won't use. Instead, offer them a Giftpesa E-voucher.
Keep duplicate wedding gifts to a minimum. It's funny how some of these items are even sourced from people's homes. Attending a wedding and time is catching up with you, take some of my unused housewares and gift my friend to her wedding. Is that what you would wish to be gifted also at your wedding? Hell, no. Why not break the ice and get the perfect wedding gifts that they will remember for the rest of their lives?
Ooh, good news for the guests, as their burden of lugging hefty gifts has been lifted. Do you want to get your son a refrigerator, a four-burner gas cooker, Furniture, or some cooking gas? Instead of carrying it to the event, give him a Giftpesa voucher so that they can pick it up later. They can also choose their preferred brand like Hotpoint, Victoria's court, Furniture palace, and many others that are Giftpesa redemption points.
3. Spa subscription
One of the best ways to celebrate the new couples is to gift them a spa subscription on their wedding day. Coiffure and spa services will add a touch of love to their lives. Bring them from a state of stress to one of relaxation. You've come to the right place if you're seeking the perfect wedding gifts.
Planning a wedding can be a lot of work from disappointments from suppliers to ungrateful guests. So after the wedding day, the couples need to relax and unwind. Yes, Giftpesa allows you to give them the best high-end spa subscription as their wedding gift. Send them an e-voucher that they can redeem at Imora or Urban hair salon and spa. 
4. Sponsor video coverage and photography
Capture an unforgettable moment for them. The wedding day is a major deal, and everyone wants to make it unique or unforgettable. But how will we know that the day has arrived and the two have become the town's best couple? Evidence is required. It was proof that there was a wedding and it was colorful. So, be part of this amazing journey. Gift them a Giftpesa voucher which they can redeem at Velo's photography. 
Allow them to record beautiful memories of their big day. Wouldn't it be wonderful if they could watch and see how they created such lovely couples on their wedding day? Yes, I'm confident they will. Sponsoring their video and photography coverage is also the perfect wedding gift.
5. Personalized gift messages 
A heartfelt note of congratulations would be greatly appreciated. Let them know how much you appreciated their invitation and enjoyed their special day. Send them positive vibes as they embark on their new adventure of marriage. You may personalize gift messages for newlyweds and congratulate them through Giftpesa digital gifting platform. Say it with an E-voucher, and say it in style.